Profit of Ownership
Every bus and coach we develop is characterised by high efficiency, with a commitment to durability down to the smallest detail. The aim is to keep the total operational costs as low as possible, so our customers can get the highest possible return from our buses and coaches. We achieve this by combining energy-efficient powertrains with an aerodynamic design, lightweight constructions and flexible interior layouts. And through product innovations that focus on greater passenger capacity, more economical fuel consumption and lower repair and maintenance costs.
Throughout the entire product life cycle, VDL Bus & Coach offers reliable, professional support. Our customers can count on local after-sales support for repair and maintenance, and an extensive parts distribution network.
We share our knowledge with our partners to achieve the most results-oriented collaborations. Our services range from customisation at the individual vehicle level to complete turnkey solutions for e-mobility, including system integration, vehicle monitoring and charging infrastructure.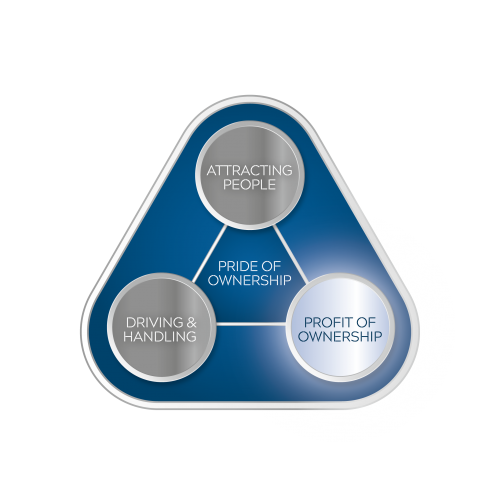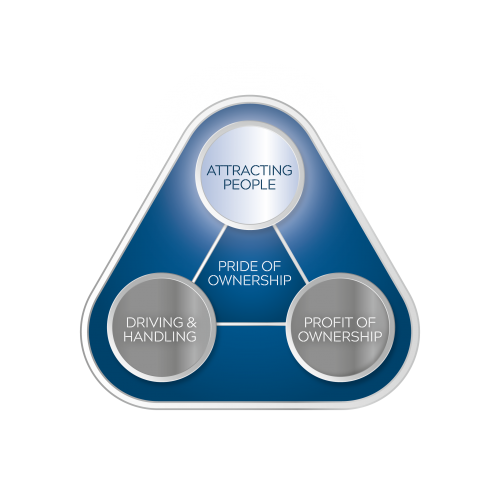 Attracting People
We strive to achieve the perfect harmony between design and function. Aim is for every vehicle with a clear VDL brand identity to provide a positive experience for our customers, passengers and drivers.
Our buses and coaches have spacious interiors that are distinguished by the use of high-quality materials, modern, attractive interior lighting and a smart layout. The shock-free powertrains of our diesel buses and coaches, and the electric drivelines of our e-buses, contribute to enhanced travel and driving comfort. Sustainability and respect for the environment play a major role in the development of our vehicles. Quiet powertrains and little or no emissions of harmful substances contribute to a pleasant living environment.
Driving & Handling
A positive driver experience is an essential factor in the development of our vehicles. To achieve this, we combine optimum weight distribution with a perfectly-tuned powertrain to ensure extremely easy manoeuvrability and stable road holding.
Every VDL bus and coach features an aesthetically-designed, ergonomic cockpit. This includes logically-placed driver functions, numerous advanced driving and safety systems and an excellent field of vision. Combined with the cleverly-placed entrance doors and the well-thought-out service and maintenance options, this ensures a pleasant driving experience and improved safety for drivers.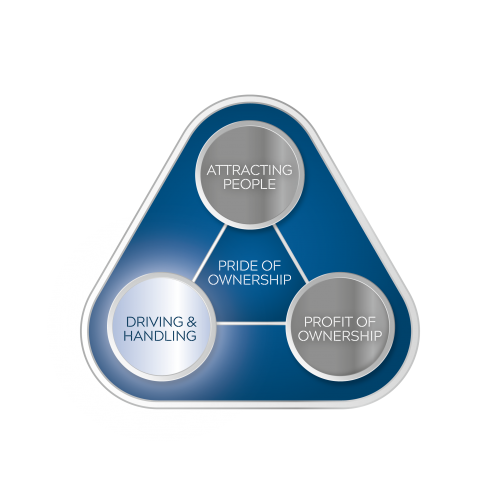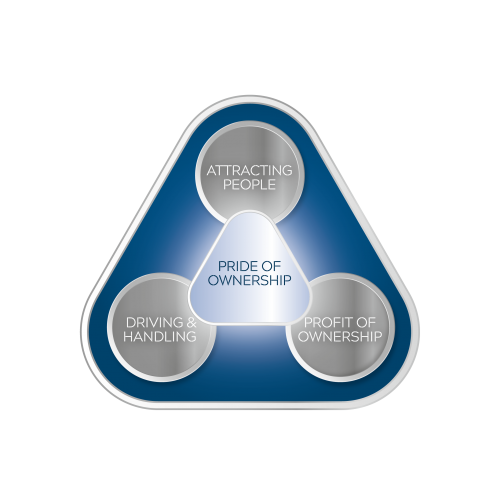 Pride of Ownership
We are committed to continuously improving and surpassing ourselves when it comes to realising the wishes of our users. Efficiency, comfort, sustainability and return on investment are key to this, and central to everything we do. We pride ourselves on long-term customer relationships, with customisation and reliability as our main spearheads.
We push boundaries and challenge conventional thinking, not just with regard to our vehicles, but also to the world around us. That is why we are constantly working on optimising energy consumption, making travelling even more comfortable, reducing emissions and making the successful transition to electric driving. Our goal: to deliver the transport solutions of tomorrow so our customers can feel justifiably proud of their VDL buses and coaches.