Your trusted partner for repair and maintenance in Europe
VDL Bus & Coach Services is a specialist in the field of repair and maintenance for buses and coaches at fixed prices. Professional workshop staff guarantee high-quality service and flexibility, including activities that go beyond the bus itself – such as charging infrastructure for electric city buses or replacement transport when the work simply has to continue. And best of all, we're always nearby. Because your business is our business!
Carefree driving
You transport passengers in a bus or coach. Wherever the journey goes, that always takes top priority. Nobody expects unpleasant surprises. And if you make use of our service contract, you'll never be faced with any. You pay a fixed kilometre charge for repair and maintenance for as long as you operate your vehicle. We ensure that the vehicle is always in top condition, so that you can be on your way without a care. Your vehicle will be serviced by highly qualified and specially trained technicians.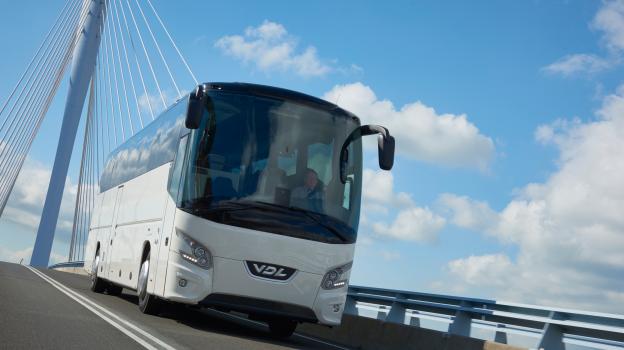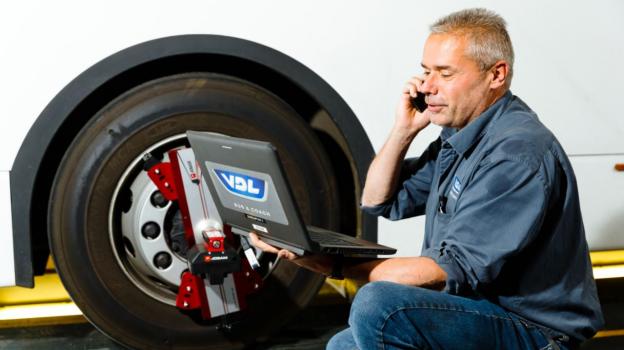 Service contract
With a service contract from VDL Bus & Coach, you'll get the most out of your vehicle. Whether for regular maintenance, (damage) repairs or statutory inspections, you'll find a trusted partner in your local service partner. VDL Bus & Coach will arrange everything.
A service contract offers many advantages such as, for example, an accurate quotation, risk minimisation and a higher residual value through the use of original parts. A detailed maintenance plan specific to the vehicle and its use is drawn up. Carefully coordinated and planned maintenance ensures a minimum of workshop visits. This, in combination with our highly skilled technicians, ensures maximum uptime.
RMI registration
The VDL Bus & Coach repair and maintenance information ePortal provides you with all the information that you need for repair and maintenance activities on VDL Bus & Coach vehicles, in compliance with the Euro 6 regulation EU 595-2009.
Registration is required for getting access to the VDL Bus & Coach ePortal where you can find the repair and maintenance information. Access to the repair and maintenance information (RMI) is offered in an annual subscription, which you can take out via VDL Bus & Coach's RMI registration form.
After VDL Bus & Coach has received the completed RMI registration form you will be invoiced. As soon as the amount due of the invoice has been paid a username and password will be generated.
1 year subscription: EUR 3.000