Public Transport
At VDL Bus & Coach we have a clear vision of the future and are constantly on the move to anticipate emerging trends. This approach enables us to work with our customers to develop buses that are just as unique as their passengers and public transport solutions that meet the needs and demands of the market, today and tomorrow. From e-mobility innovations, including complete turnkey solutions, to trusted technologies, combined with inventive features. Everything contributes to a cleaner environment, lower energy consumption and a more sustainable way of transport.
NEW GENERATION CITEAS: 'ZERO COMPROMISE' BECOMES THE NEW STANDARD FOR VDL BUS & COACH
The introduction of the new generation of Citeas is VDL Bus & Coach's answer to the challenges of tomorrow's public transport. Whereas in recent years 'Aiming for Zero' was the ambition, zero emissions is now the norm for the liveable city. This requires new technologies and a different way of thinking. VDL's new Citea bus concept offers solutions without compromise.
Batteries in the floor, a one-piece composite side wall, clever energy management, a sophisticated climate control system and an ergonomic driver's environment. With these five important innovations, VDL Bus & Coach introduces the new generation of Citeas product range, consisting of 4 length variants and 5 types.
THE PEOPLE BEHIND THE NEW GENERATION CITEA

The introduction of the new generation VDL Citea was preceded by years of preparation. Many disciplines worked together to present this innovative bus concept. Who are the people behind the new generation Citea? How have they contributed from their own field of expertise at VDL Bus & Coach to our new promise of 'Zero Compromise'?
NEW FACTORY IN ROESELARE
In early 2023, VDL Bus & Coach will open a new factory in Roeselare, Belgium. The new factory in Roeselare will, alongside Valkenswaard, be VDL's centre for e-mobility, allowing us to respond even better to the needs and demands of the European market. According to President Willem van der Leegte of VDL Groep, the CO2-neutral factory will be 'the most modern bus factory in Europe'.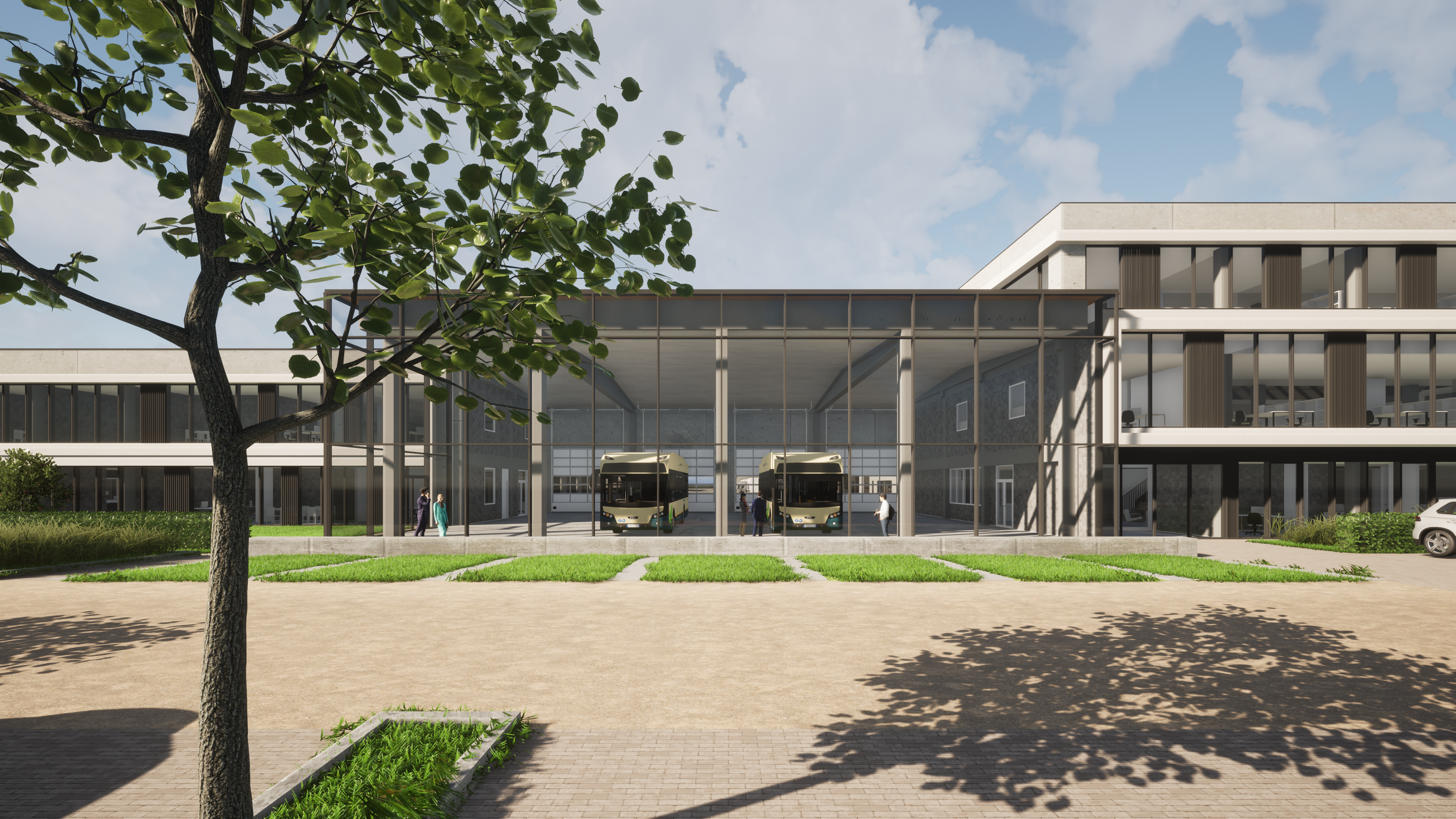 200 million e-km
VDL Bus & Coach has reached the milestone of 200 million electrically driven kilometres! With more than 1,300 buses in 11 countries, delivered between 2015 and 2021, VDL Bus & Coach has a market share in Europe of 14%. The electric Citeas cover more than 240,000 kilometres every day in 11 European countries and 77 cities and regions. The 200 million kilometres driven electrically have saved almost 28 million kilograms of CO2 emissions.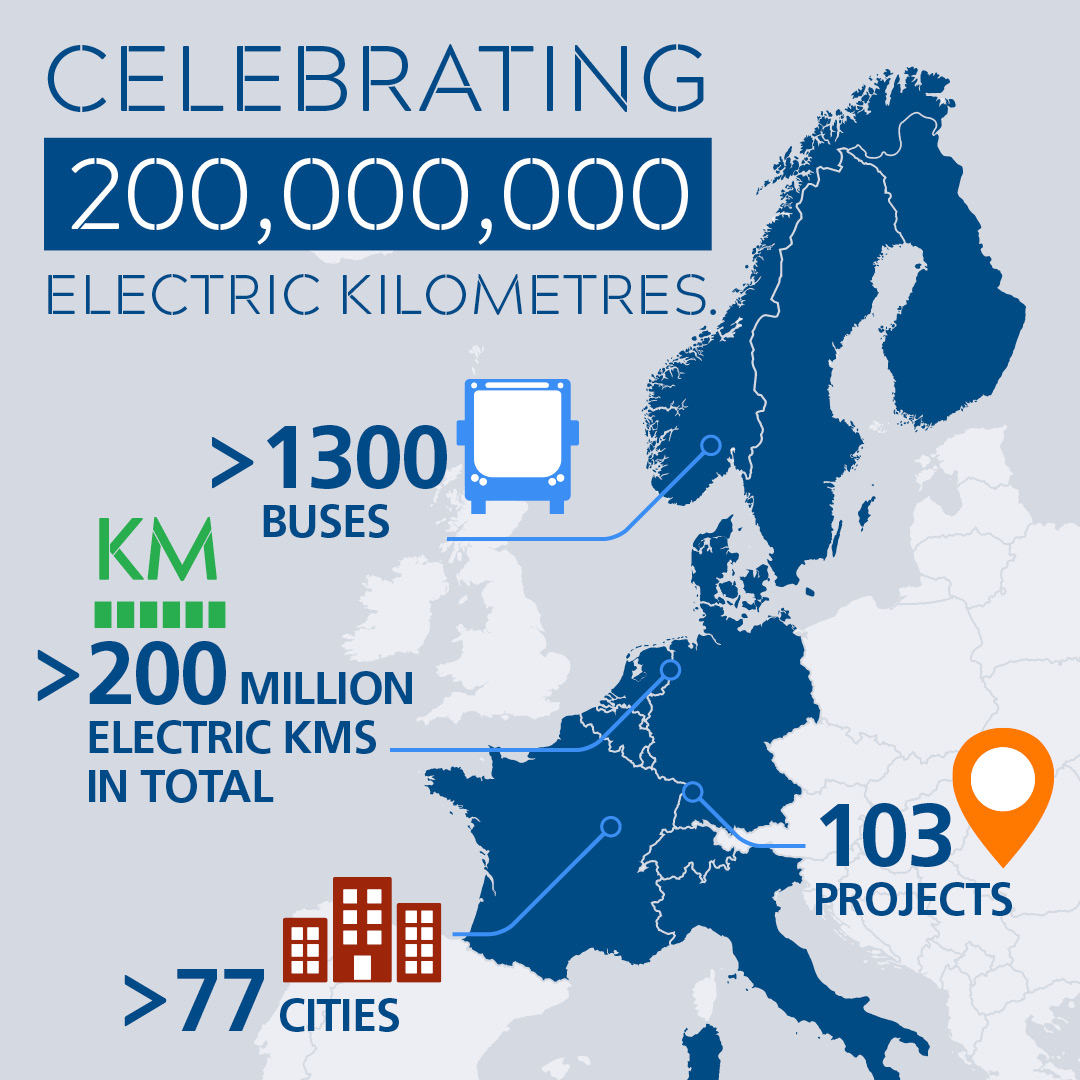 Transition to zero emission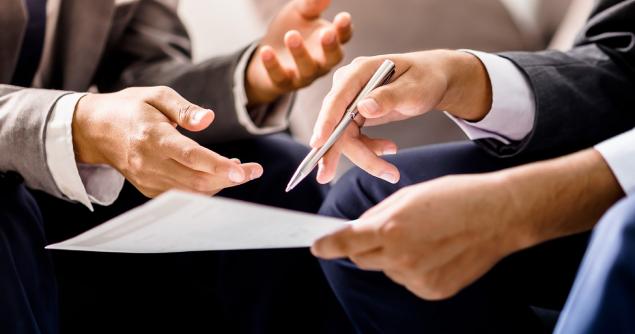 Your transition partner
VDL Bus & Coach is the front runner in being a transition partner for many operators and local governments throughout Europe.
Read more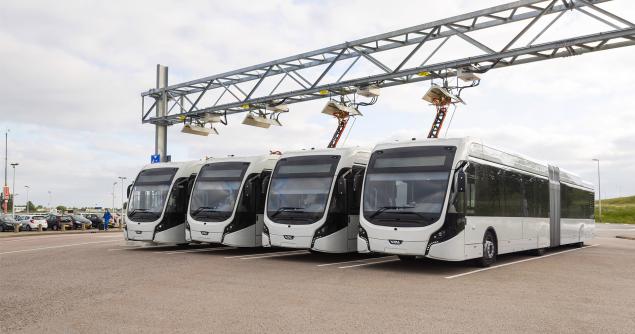 Turnkey solutions
Beyond being just a supplier of buses, VDL Bus & Coach is a complete system supplier.
Read more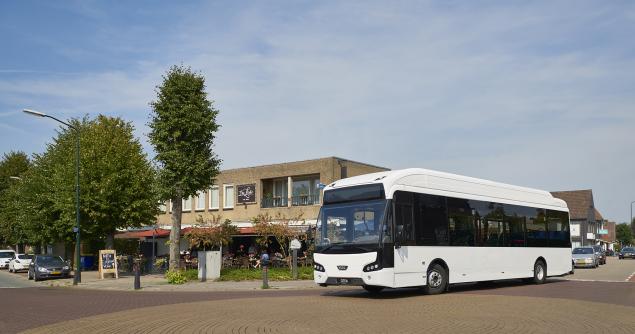 Together we build on the best zero emission operations
VDL Bus & Coach supports you throughout the entire process and the choices involved.
Read more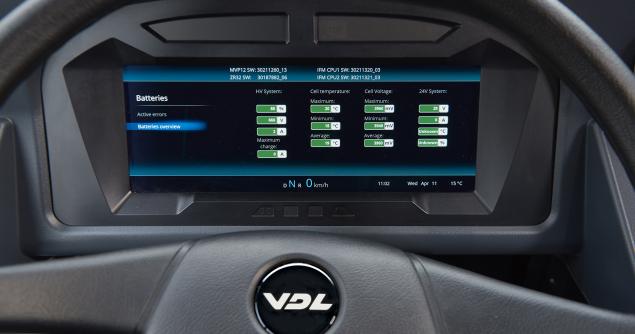 Battery
In order to provide the best available battery technology, we analyse the entire operation.
Read more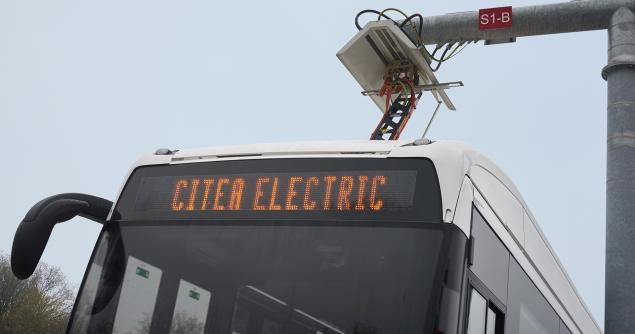 Charging system
The Citea Electric range can be charged with several charging systems based on the upcoming European standards.
Read more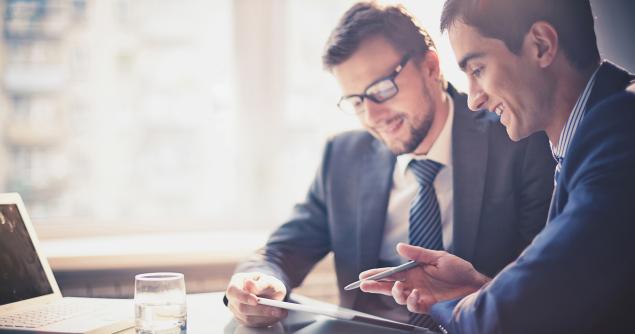 Implementation management
During the implementation phase, VDL Bus & Coach supports you throughout the entire process.
Read more
From our customer's perspective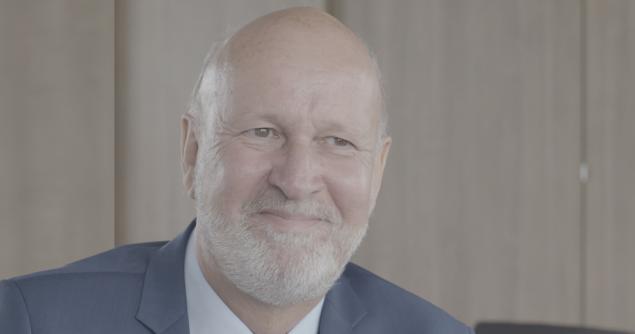 Stadtwerke Osnabrück
The Future regarding mobility will be fantastic, as well for people as for cities.
Watch testimonial
Sustainable mobility
Dr. ir. Carlo van de Weijer, Director Smart Mobility and General Manager Eindhoven AI Systems Institute at Eindhoven University of Technology (TU/e), has extensive experience in the automotive industry in the fields of the future of mobility, transport and the automotive world, Artificial Intelligence, Big Data, robotics and the Internet of Things. Alongside his present functions at Eindhoven University of TechnologyTU/e, he is active in several areas within the industry, including as international speaker in the field of exponential technology and the future of high-tech. He also sits on the supervisory boards of various high-tech companies and start-ups, and writes a weekly column for the Netherlands' leading financial newspaper Financieel Dagblad. In addition he advises ministries and businesses around the world on the future of mobility.
VDL Bus & Coach and VDL ETS are co-operating with TU/e in the field of the development of mobility. Want to know more about the vision of dr. ir. Carlo van de Weijer? Watch the video.
E-mobility in public transport
The future of public transport can be easily guessed: within the foreseeable future, travel by electric bus will be the standard. Director of Mobility Stephan Rolfes of Stadtwerke Osnabrück is abundantly clear. "In our cities we must aim for zero emissions. Absolute zero! After all, it is all about the quality of life for people. This is an exciting but necessary development."
In the short film about the role of VDL Bus & Coach as European frontrunner in the field of e-mobility, Carlo van de Weijere, Director Smart Mobility at the University of Technology in Eindhoven commented, "In our cities there will be an ever more intensive battle for space. VDL Bus & Coach with its electric buses has been demonstrating for years that there are sustainable solutions that can keep our cities liveable."
Daily operation Citea Electric
Electric mobility has passed the point of pilots and tests. Fleets with larger numbers of zero emission buses are today's reality. VDL Bus & Coach is a forerunner in the transition to clean, quiet public transport and currently European market leader in electric city buses. In several European cities the public is already benefiting from these quiet, clean buses. With smart charging strategies and custom-made buses practically any form of zero emission public bus transport can be achieved.
INNOVATIONS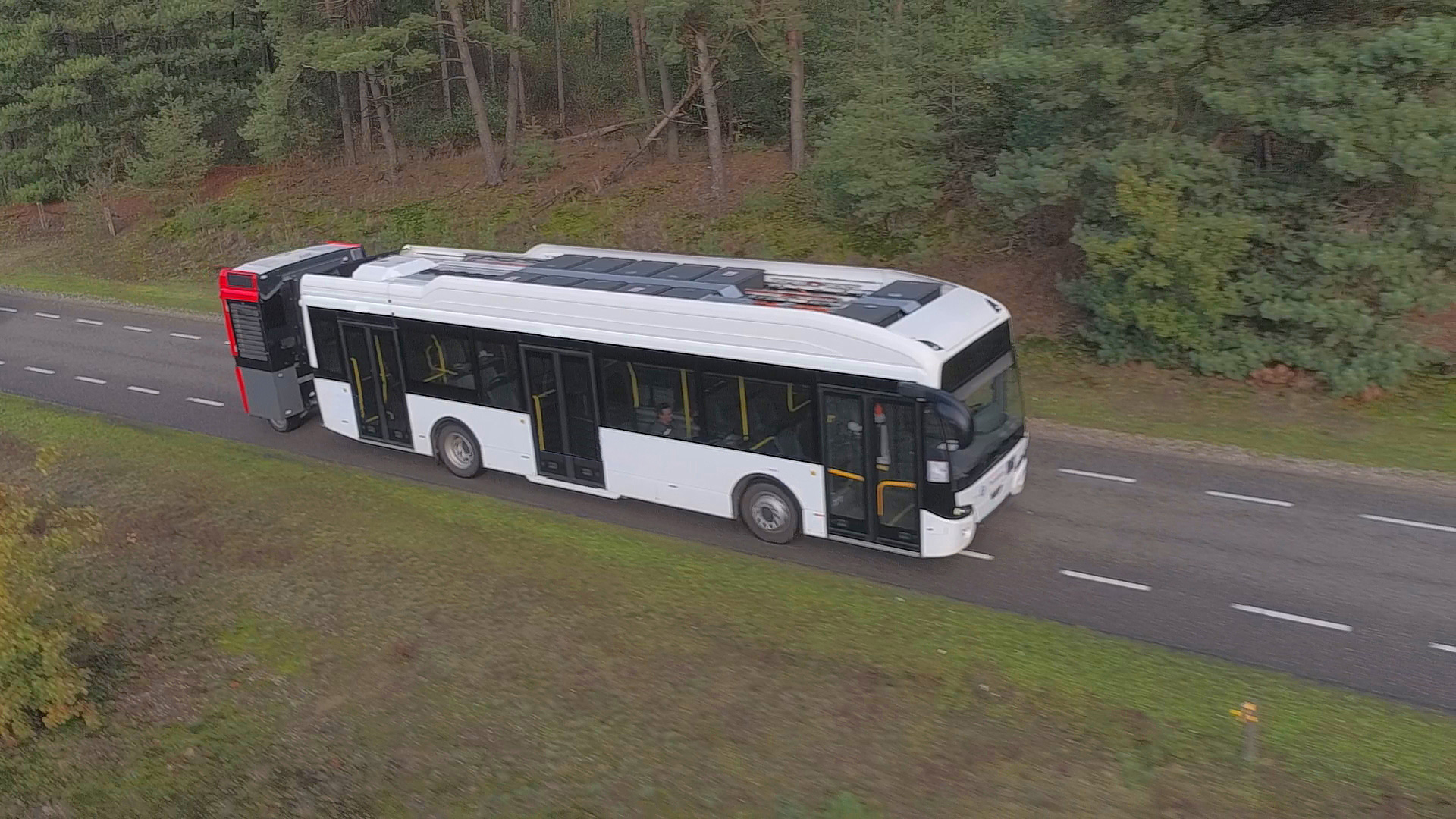 The future of hydrogen
In the transition to electric public transport, the vast majority of electric buses are presently powered by batteries. Another form of electric driving involves the use of hydrogen.
Citea Diesel
Every city or region has specific demands relating to public transport. And it is precisely with regard to these demands that we, in conjunction with our customers, find customized solutions. In doing so we help put the public transport of the future in place. With buses that are tailored optimally to the requirements of the area of operation. Innovative lightweight constructions and economical drivelines, along with exceptional reliability, make our Citeas efficient and profitable vehicles.
Projects
The Citea LLE-127 as Medibus
At the request of our customer Deutsche Bahn, the type VDL Citea LLE-127 has been converted into a complete medical practice with treatment room, consulting room, laboratory and waiting room. All rooms are air conditioned. Solar panels on the roof provide clean energy so that the bus is less dependent on external power on location.
Deutsche Bahn's Medibuses are currently being used in a large-scale study by the Robert Koch Institute (RKI) into the spread of COVID-19 in Germany. By using the Medibuses, researchers and physicians have access to high-quality laboratory environments that can be flexibly deployed in different locations.
In October 2019, the Deutsche Bahn Medibus won the prestigious German Mobility Award. This prize is awarded annually to projects that make a significant contribution to participation and quality of life in Germany.