ALWAYS ON THE MOVE FOR CUSTOM SOLUTIONS
Every city or region has specific demands relating to public transport. And it is precisely with regard to these demands that we, in conjunction with our customers, find customized solutions. In doing so we help put the public transport of the future in place. With buses that are tailored optimally to the requirements of the area of operation. An innovative lightweight construction and an economical driveline, along with exceptional reliability, make our Citeas efficient and profitable vehicles. So it's no surprise that these buses are on their way in large numbers to many cities and regions. Or that more and more passenger transport companies have confidence in our expertise.
Facelift Citea LLE Diesel
Tested in wind tunnel
During the tests in the wind tunnel at Eindhoven University of Technology (TU/e), scale models of both the new and old front ends were tested. The aerodynamic design of the new, more sloping bus front significantly reduces drag.
Very few research facilities in the world have anything comparable to the atmospheric wind tunnel on the TU/e campus. It is suitable for two categories of research. Large, stationary obstacles and the air currents they cause in their environment, and vice versa, can be studied on a fairly large scale. There is also aerodynamic research into moving objects, such as cyclists, skaters and cars.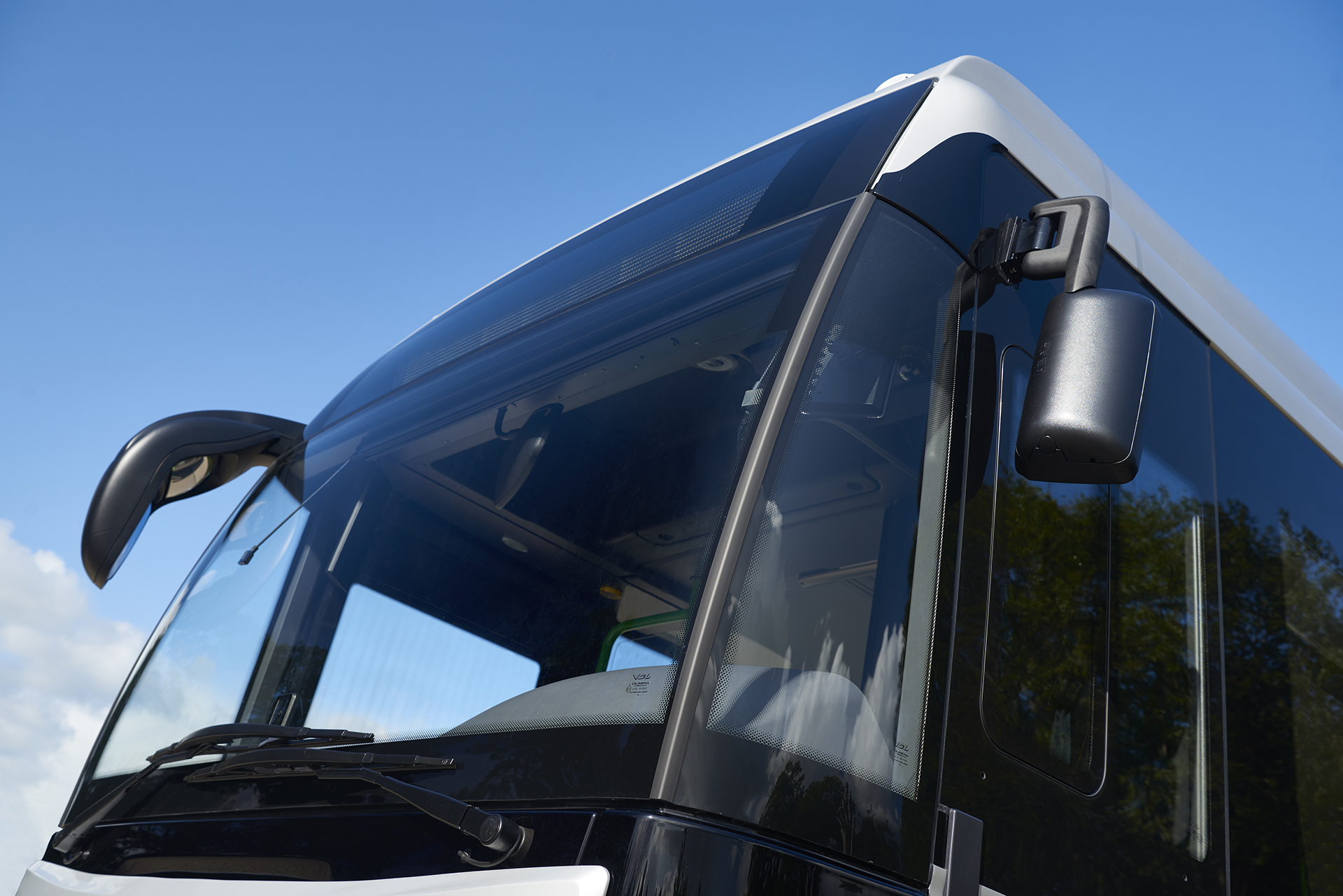 Lower Total Cost of Ownership
With the results of the various tests, VDL Bus & Coach has not only worked on weight reduction and aerodynamic improvements, but also on the further optimization and expansion of electrically driven components and the increased service life of important wear parts. This package of measures has resulted in a significant improvement in fuel economy as well as lower repair and maintenance costs.
Mobileye Shield+
Safety also has the highest priority at VDL Bus & Coach. One of the options for the facelifted Citea LLE Diesel is the Mobileye Shield+ system. The cameras on the bus warn the driver of traffic dangers. The system features Lane Departure Warning, Pedestrian & Cyclist Collision Warning and Blind Spot Detection.