With the MidEuro, VDL Bus & Coach presents a compact, luxurious travel coach entirely tailored to the luxury passenger transport segment with seating for up to 19 passengers. It is an ideal vehicle for travelling with small groups, and with its environmentally friendly engines and optimal reconfiguration options the MidEuro also serves well as a cost-effective all-rounder for line transport.
DURABLE FLEXIBILITY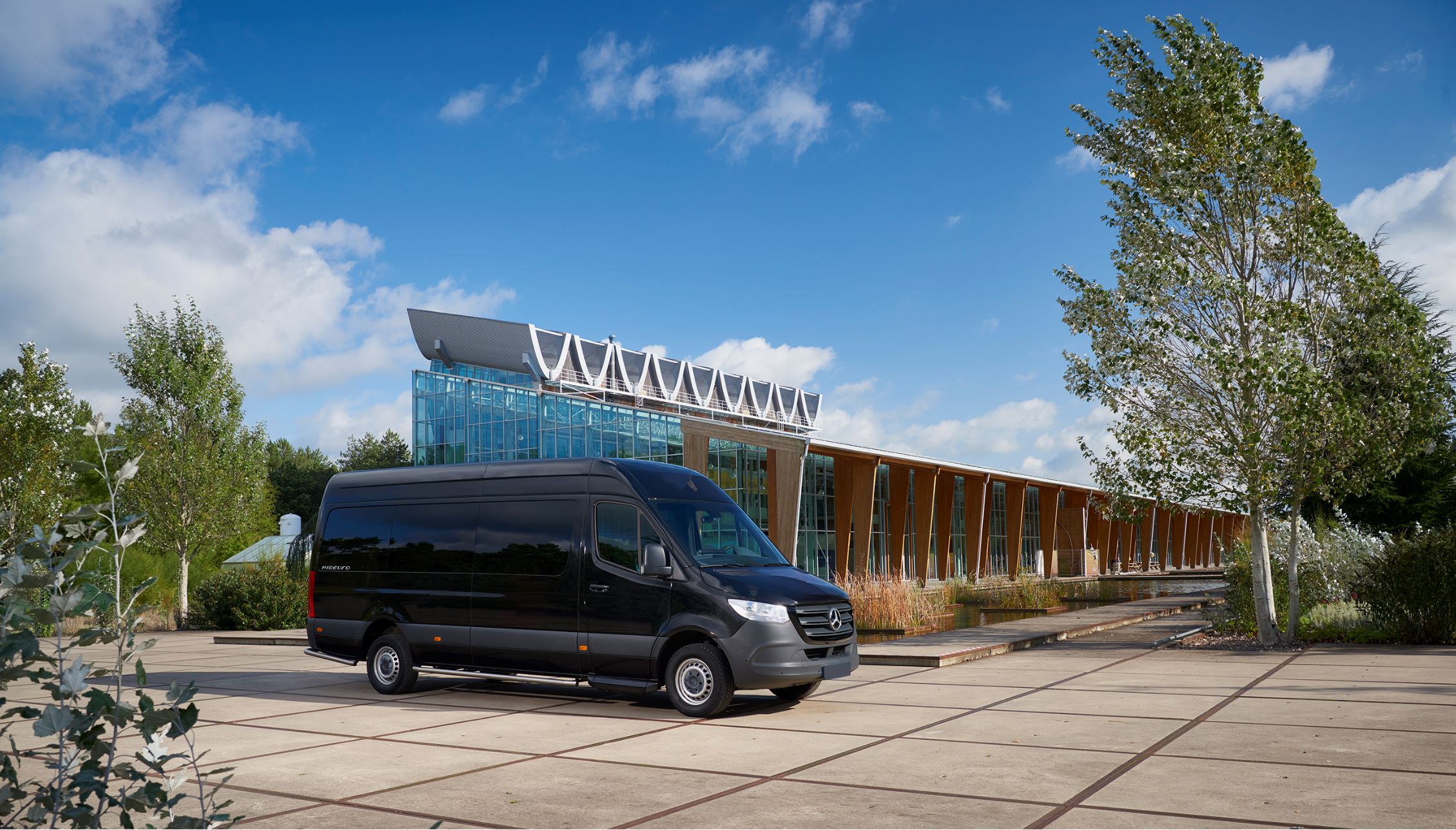 The MidEuro is built on the basis of a Mercedes-Benz Sprinter. Unique about the MidEuro is the possibility to extend the wheelbase with no less than 70 cm. In combination with an extended rear, we can offer a vehicle with a length of 8.4 meter.
ADAPTED TO EVERY NEED
With the MidEuro, built around renowned commercial vehicle concepts, VDL Bus & Coach delivers a trendsetting environmental, technological and safety concept.
The custom-made conversion or extension is fully tailored to the specific requirements for the luxury transport of small groups. Furthermore, the vehicles all meet the requirements of Directive R107, and flexibility, quality and ease of use are given just as much attention as the use of sustainable materials and production techniques.
A variable number of seats, enlarged luggage space, electrically operated door, air conditioning, refrigerator, multi media systems – the options are numerous and can be fully customised to your needs.