COVID-19 measures
in the VDL Citea
Watch the film here with more information about various COVID-19 measures and solutions for the VDL Citea.
VDL Clean Air Technology
VDL Clean Air Technology offers the possibility to upgrade the recirculation filters of the climate system to an F7 grade. F7 filters trap up to 90% of particles with a size of up to 0.4 µm. This also includes the drops of moisture caused by talking or coughing. These moisture droplets can be the means of transport for smaller virus particles and are thus completely stopped by the F7 filter.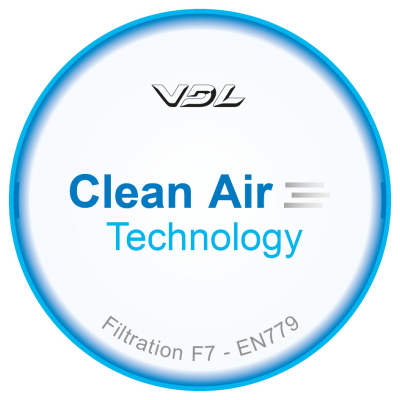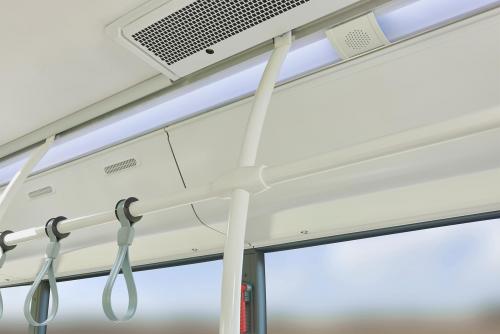 Increasing the amount of fresh air in the climate system
Ventilation is one of the most important ways to reduce possible virus particles in the vehicle. In order to further reduce the risk of infection during the journey, there is the possibility to modify the operation of the climate system. This increases the proportion of fresh air to 100%. This adaptation ensures that less air is recirculated, reducing the risk of infection.
Customer-specific separation of the driver
A safe workplace is a pure necessity. In order to better protect the driver against possible infection, VDL Bus & Coach offers the possibility to mount a customer-specific partition on the driver's door. This partition is made to measure so that important elements such as payment points remain easily accessible.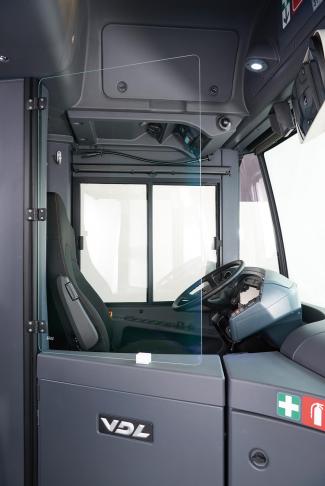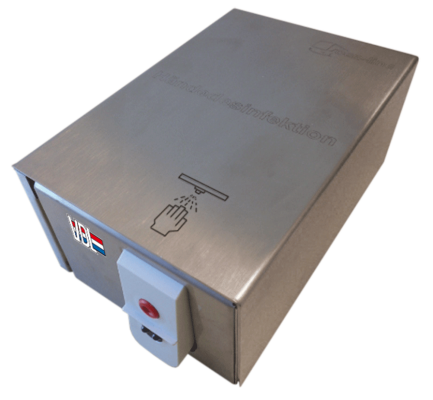 Automatic disinfectant dispensers
One of the basic rules concerns hand disinfection. To better facilitate this, VDL Bus & Coach provides the possibility to install automatic disinfectant dispensers at the various door positions. The dispensers are robust and prevent hand contact with the device by means of a sensor that detects if there are hands under the device. By applying disinfectant spray instead of gel, the amount of disinfectant liquid that is spilled is reduced to a minimum.
INTERESTED? PLEASE GET IN TOUCH WITH YOUR VDL PARTS CONTACT FOR MORE INFORMATION.