ELECTRIC DRIVELINE
The new generation of Citeas is based entirely on an electric powertrain. When developing this kind of e-vehicle, you are no longer tied to the fixed locations of components that you previously had to take into account, such as the position of the combustion engine. As a result, VDL Bus & Coach has been able to determine the technical design entirely on its own and to distribute the weight of the components as optimally as possible by, for example, laying the batteries in the floor, integrating the motors into the wheels and positioning the axles and doors in the most favourable location.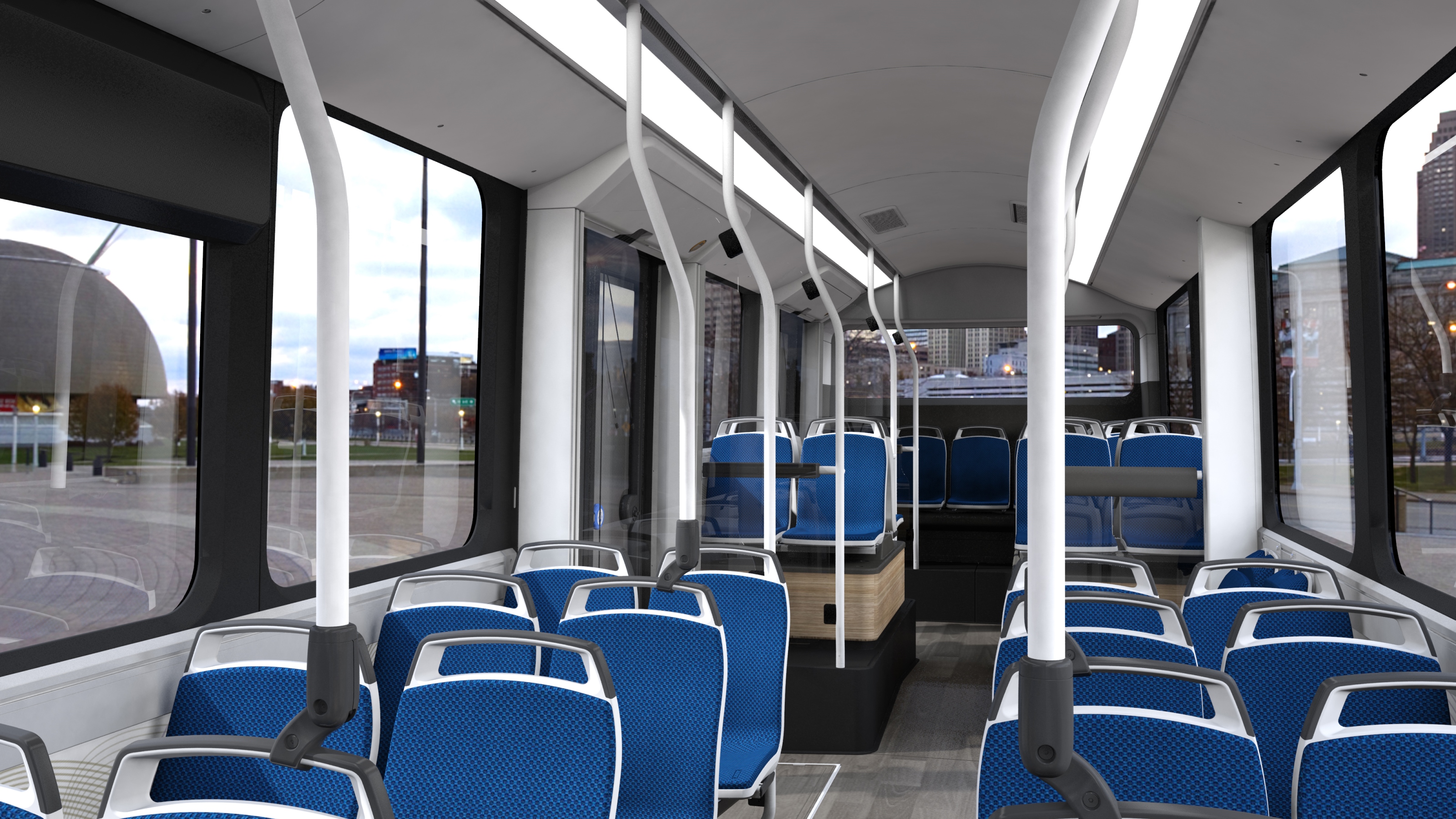 110 PASSENGERS IN 12.2 METRES
One of the most important principles in the development of the new generation of Citeas is about increasing the minimum number of passengers. An efficient vehicle layout, low unladen weight, optimum weight distribution and the length of the bus are the results. The accessibility of the bus has improved. At the same time, more people can ride along: up to a maximum of 110 people in a 12.2-metre vehicle. Each type of Citea from VDL Bus & Coach has room for at least 45 seated passengers.
BATTERIES IN THE FLOOR
The standard battery package of the new generation of Citeas is integrated into the floor. The absence of batteries in the passenger compartment ensures optimum passenger flow and maximises the number of seats. By placing the batteries in the floor, the centre of gravity of the bus is lower, making roadholding more stable. Driver comfort has also been significantly improved.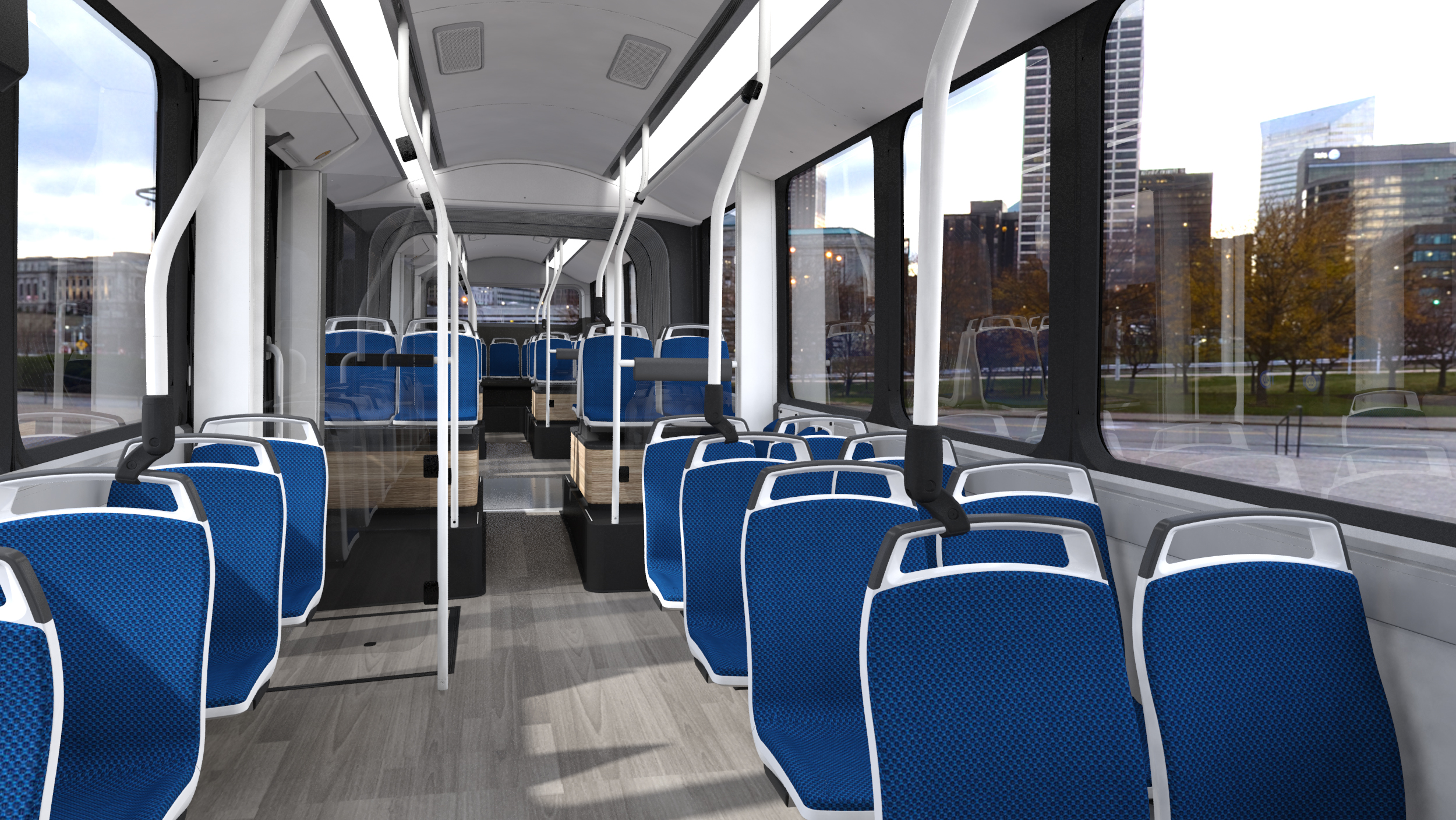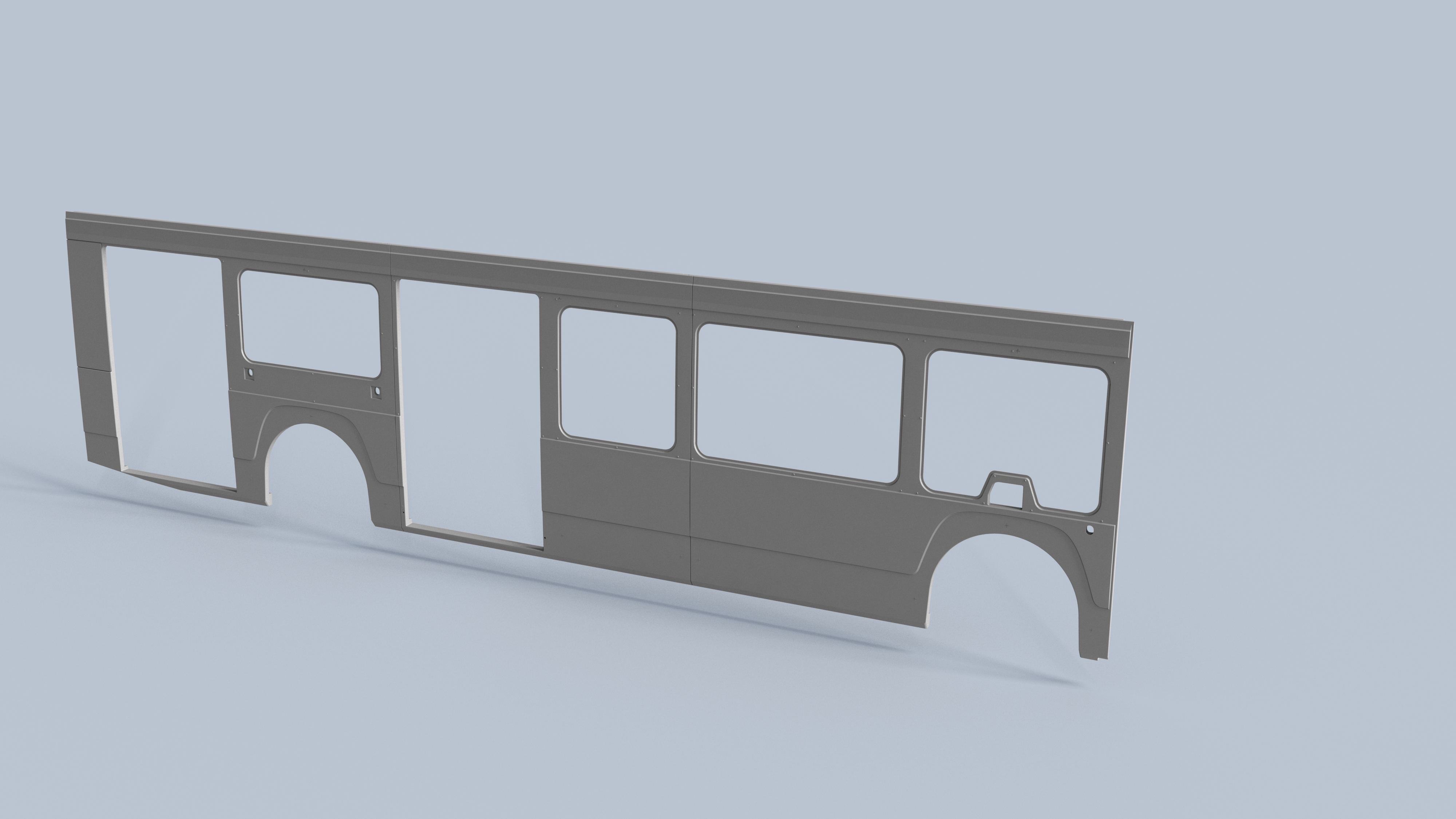 SINGLE-PIECE SIDEWALL
A novelty in the new generation of Citeas is the composite sidewall, which is constructed in one piece and developed by VDL Bus & Coach itself. This causes less vibration and filters the noise coming from outside. In addition, it leads to less energy consumption. The innovative composite sidewall construction is 15% lighter than a conventional sidewall. Furthermore, the introduction of this composite sidewall has greatly improved the insulation of the bus, which in turn has significantly reduced the consumption of the climate system. There are no longer any cold bridges in the sidewall either. The result is more comfort for travellers.