In the Netherlands and abroad, growing numbers of VDL coaches are operating as 'green intercity' services. Several customers of VDL Bus & Coach are partners of FlixBus, a German business that has been operating national and international intercity bus services, since 3 December 2015.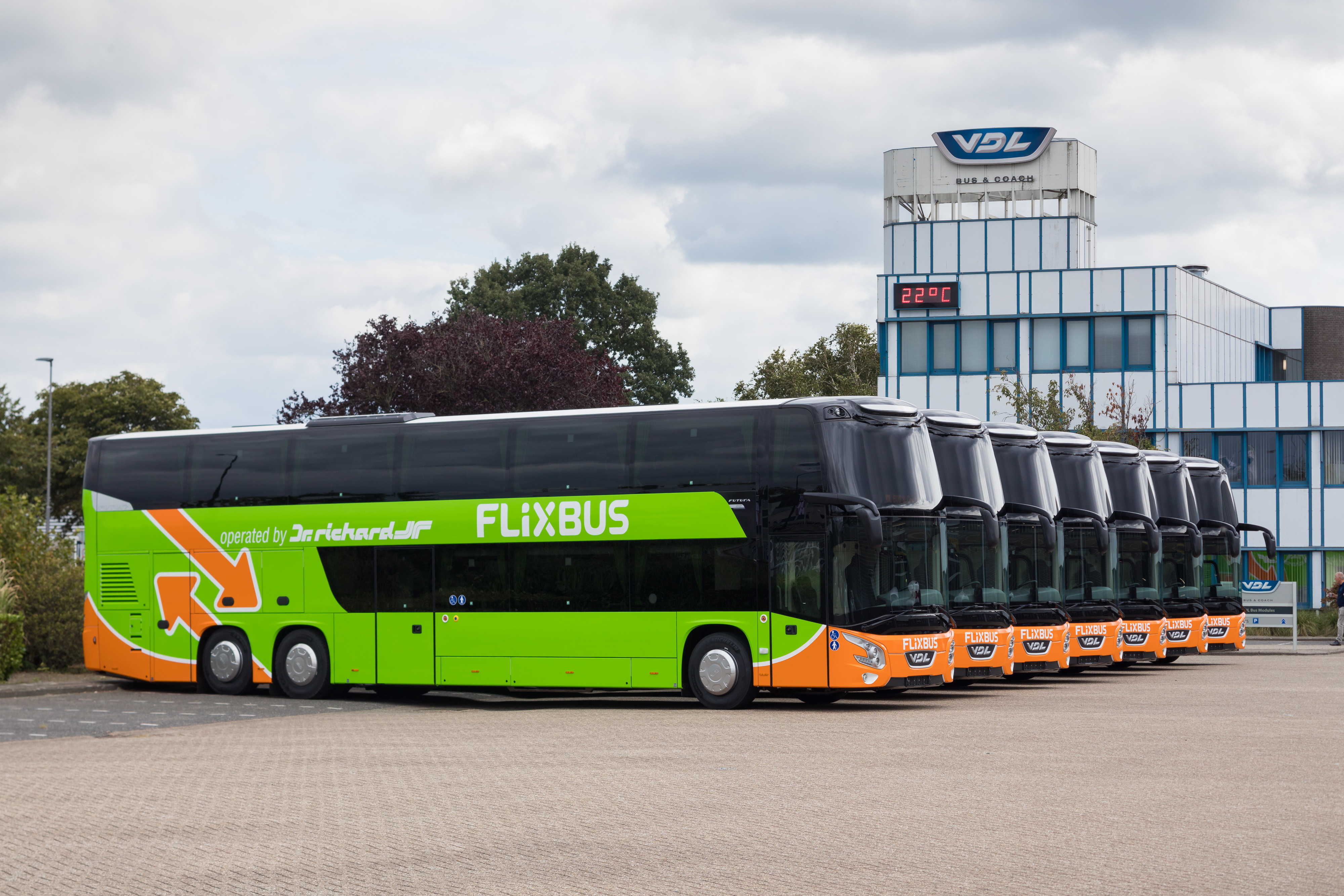 Flixbus
Travel by FlixBus is almost as fast as train travel. Thanks to the use of luxury coaches, equipped with a range of features including reading lights, plug sockets and wifi, passengers travel in extreme comfort and safety. The real advantage is the price. Booking a ticket with FlixBus is often cheaper than purchasing a train ticket. Through this approach, FlixBus aims to make coach travel more attractive, in particular for young people, and to offer a good alternative for travel by car on the routes in question.
FlixBus itself owns no vehicles. The company collaborates with local coach operators that supply the necessary coaches. All coaches that operate for FlixBus are painted in the recognisable green house style of the company.
GREEN EUROPE
The popularity of FlixBus is growing steadily; from transporting 20 million passengers in 2015, to 95 million in 2018. The network now comprises more than 2,500 destinations in 36 countries, not only in Europe, but also in North America. These destinations are connected by more than 400,000 daily trips.
FlixBus is striving to make Europe literally and figuratively green and to make travel possible for everyone. Most FlixBus coaches are wheelchair accessible and have room for 2 wheelchair passengers.
With the Futura FHD2 and the Futura FDD2, VDL Bus & Coach delivers 2 ideal vehicles that fit within the FlixBus philosophy of making Europe green. With our best-in-class fuel efficiency and a high level of comfort, more and more operators are choosing our touring coaches for their operations.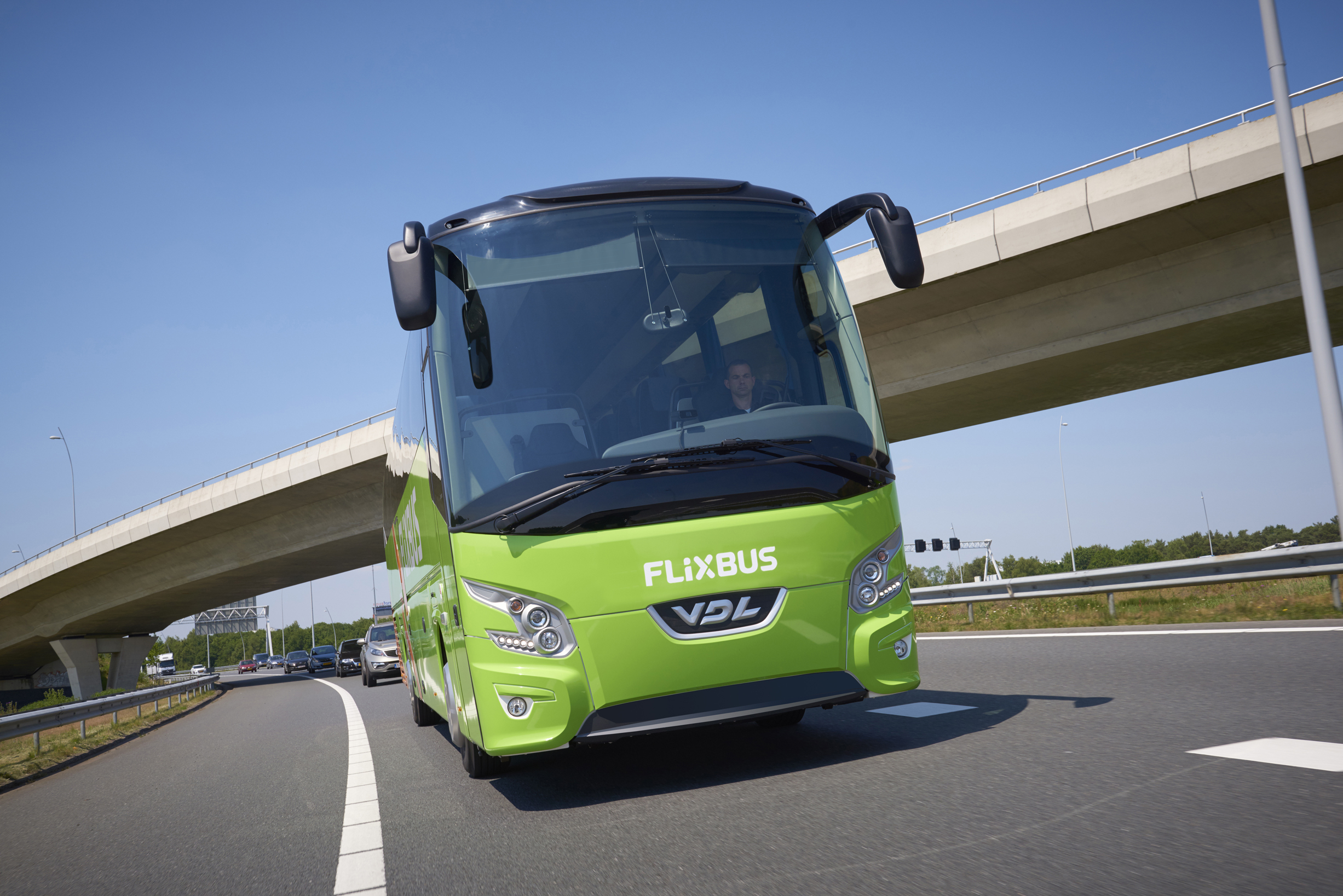 FLIXBUS VIDEO
Thanks to the good cooperation between VDL Bus & Coach and FlixBus, a joint product film has been made highlighting the features of the VDL Futura FDD2. With over 250,000 views, this is one of the most watched videos on FlixMobility's channel.