5 Futuras FMD2-148 are operated in public and inter-city transport by the company Hópbílar from the town of Hafnarfjörður in Iceland.
VDL Futura
FMD2-148
The 5 VDL Futuras FMD2 are used in the variant with the longest length: 14.8 metres. Some of the vehicles are equipped with a wheelchair lift. The floor height of 1,250 mm allows easy entry and exit.
The Futuras operate mainly in the south and south-west of Iceland on several lines connecting the capital Reykjavik and its surroundings. In addition, they travel regularly to the north, to Iceland's second city, Akureyri. The Futuras are also used on lines to the south, to the ferry that reaches the island of Vestmannaeyjar.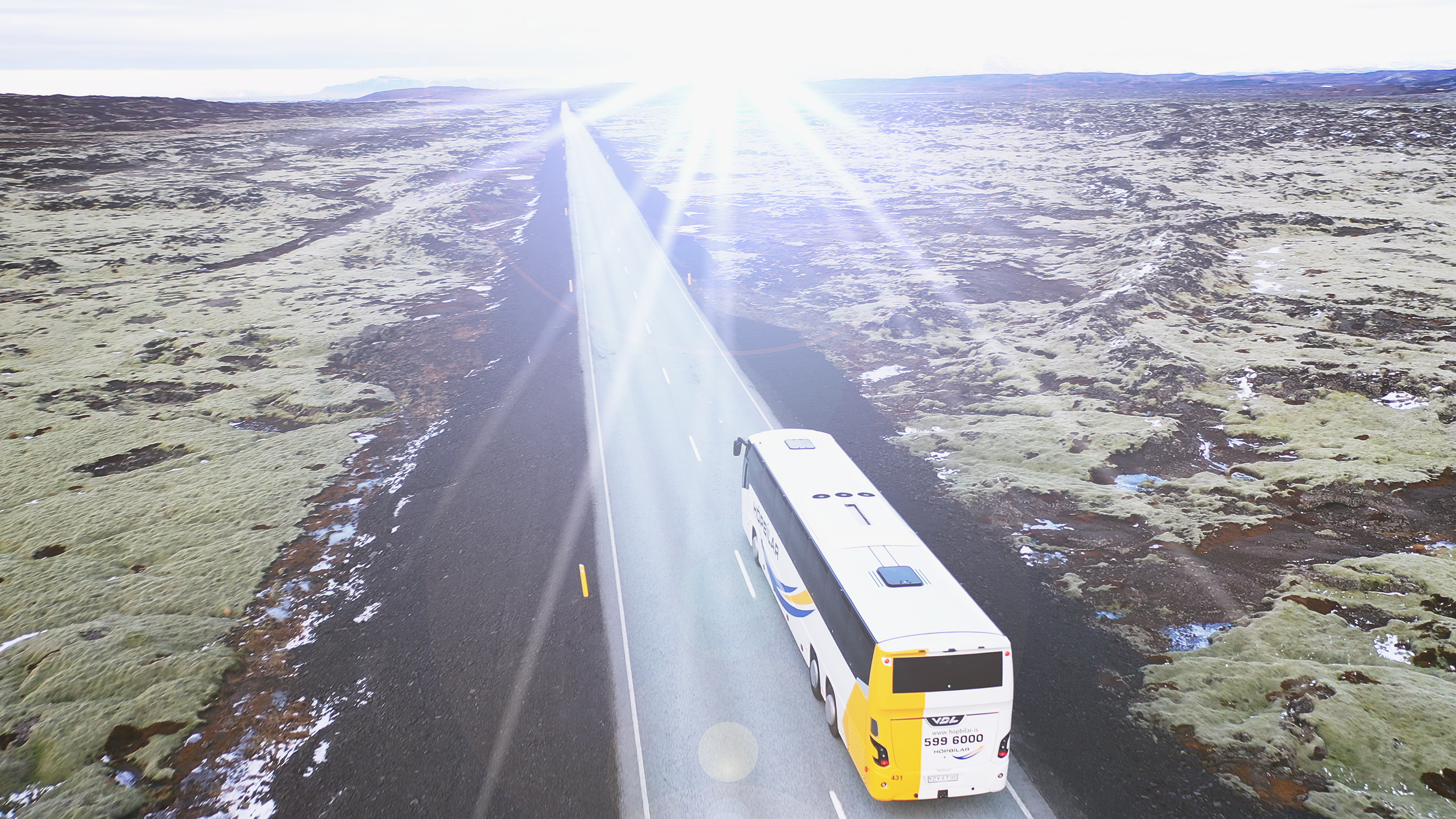 Hópbílar
Hópbílar cooperates with international travel organisations as well as airline and cruise companies. The fleet consists of more than 110 vehicles, including coaches, public transport buses, as well as mini and midi buses. Many of them are suitable for wheelchair transport. In Iceland, this has become an increasingly important issue in recent years.